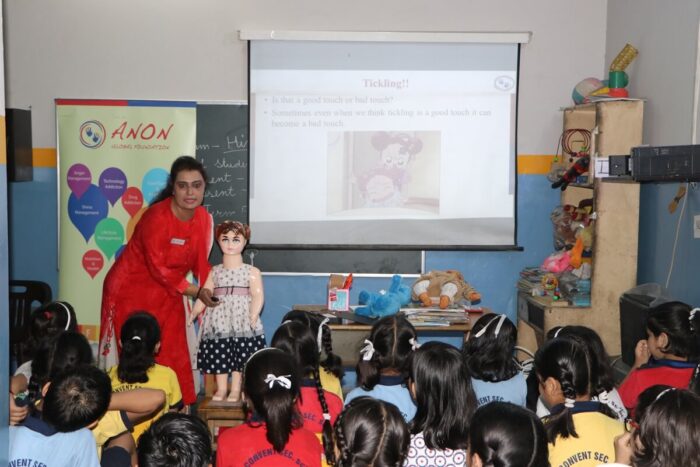 With rising cases of various child and sexual abuse, it has become pertinent need of the hour to sensitize and educate the young population on identifying instances of and safeguarding themselves from Sexual Abuse and being able to report such instances to their parents/teachers.
Anon's "Good Touch & Bad Touch" is an activity based and interactive program that is especially designed for children. This program educates them to identify the various forms and patterns of Sexual Abuse and how to correctly & confidently report such instances to their parents / teachers / trusted adults.
---
Contact Us with your feedback and suggestions.