Anonathan is about a consistent and committed focus on your physical fitness which will in turn benefit your Mental Wellbeing. Each child has their own fitness level, team Anonathan is watching you transform from where you were to where you are. If you are already a sports enthusiast then we will see how you inspire others towards fitness.
Yearly Program (24 Challenges)
Monthly Two Challenges
Medals & Certificates to winners in Junior & Senior Categories
Special Awards for Parents & Teachers
Anonathan of the Month & Anonathan of the Year
Our Trainers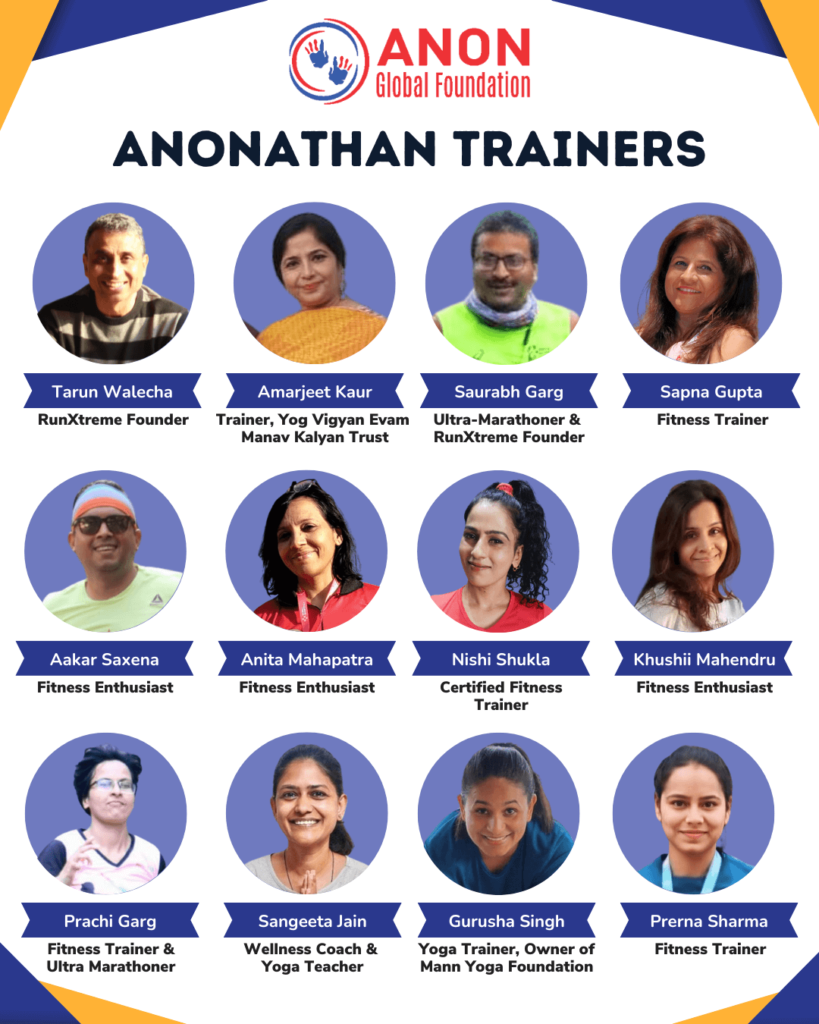 You may also like to visit:
---
Contact Us with your feedback and suggestions.